New Contract for deed listings daily.
Thank you for visiting BoardWalk Premier Realty!
BoardWalk Premier Realty is proud to display every active, available property for sale in Minnesota and western Wisconsin.
OWNER FINANCING OPTIONS BELOW!
Usually the buyer will need 10% down of the sale price of the property to enter into a contract for deed.
In this HOT market there are less cd financed homes available. In order to purchase a property contract for deed you will need an investor to buy the home and sell it back to you. The terms with an investor are below.
20-25% down.
You can pick any home of your choosing.
credit not an issue.
financing will be 3-5 years with an option to extend if buyer pays on time.
No pre-payment penalties in Minnesota. 
Buyer can choose to sell the home and keep the proceeds above what is owed at anytime or refinance.
We have options to report payments on your credit report. 
This program allows clients to purchase a property with low credit scores-relocation-self employed-Bankruptcies.
Investors charge a 10% up charge that will be added to the contract for this program. Buyer is responsible for all closing costs and title fees. Sometimes we can get the seller to pay these fees at closing for the buyer. Sometimes the buyers can finance the fees in to the contract for deed..
CONTRACT FOR DEED COUNTIES WE SERVE FOR OWNER FINANCING!
" CONTRACT FOR DEED CITIES IN MINNESOTA WE SERVE. CLICK ON ANY CITIY OR COUNTY TO VIEW THE LATEST PROPERTIES FOR SALE IN MN "
What areas do we service for Contract For Deed financing? We usually go 1-2 hours in a circle around the twin cities metro area.
Some Contract for deed investors will do the 7 county metro area and others will finance the entire state.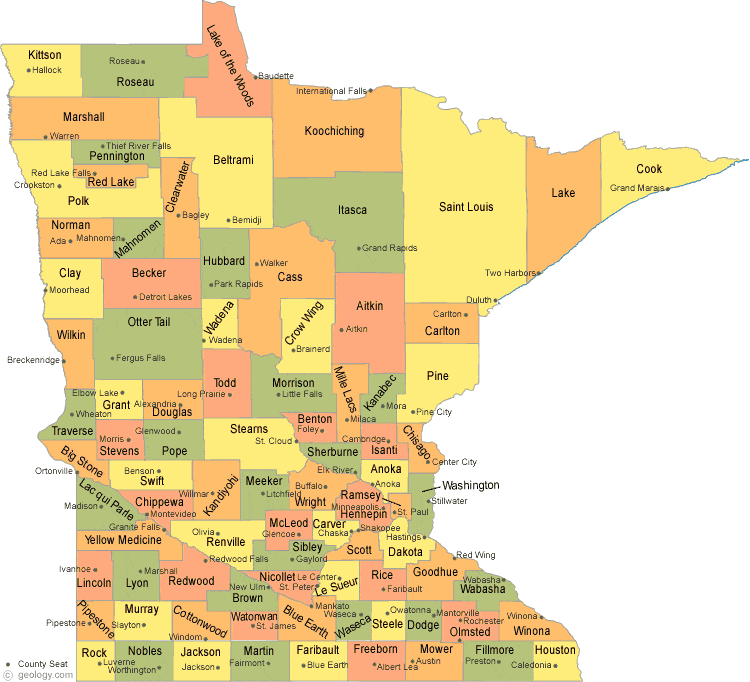 commerce.state.mn.us/UCB/30.1.1.pdf
for Owner financed properties.